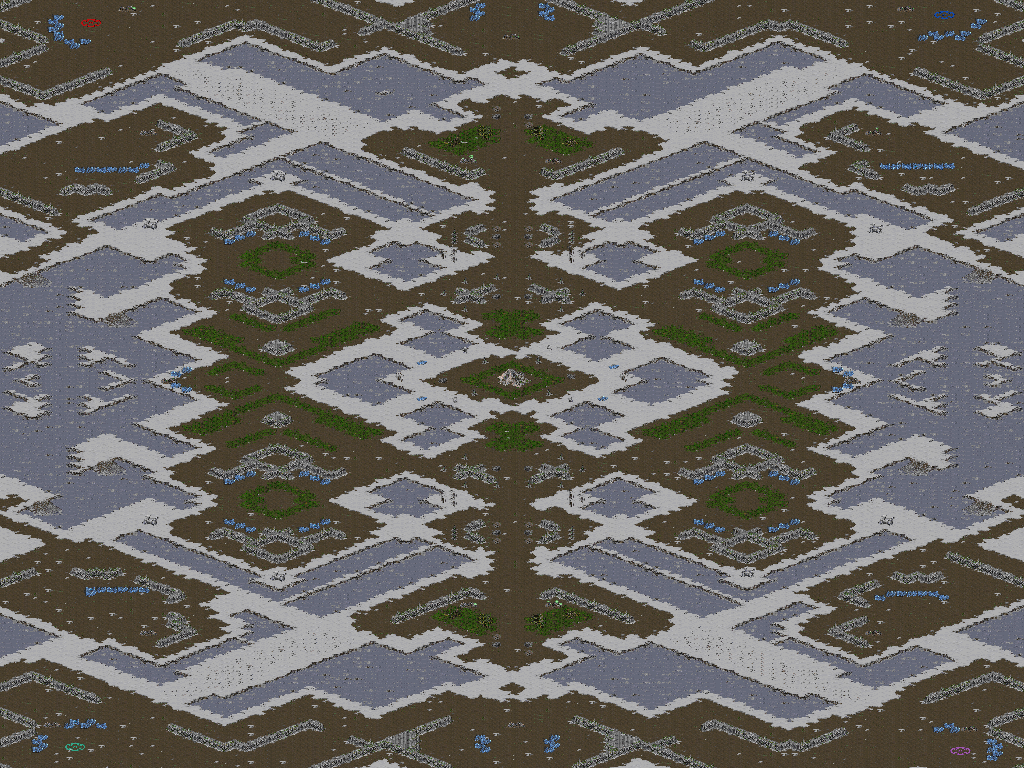 With a broken finger, an update:
This is the final. Reguardless of looks, advantages, balances, or whatever, i feel that this map is play worthy. I feel it isnt insanely unbalanced in anyway nor does it have such imbalances that will so heavily impact gameplay.
Id like to thank everyone who has helped me out with this map.
Current Version: Final
Changes from 1.5:
Various path width changes
Base wall changes
Doodad placement
Changes from 1.4:
Nats terrain changed
Opened up some narrow paths
Narrowed slightly base enterances
Ramps from snow to ice added for adition flanking
Various minor terrain fixes/changes
Changes from 1.3:
Map opened up drasticly. Mid sides totally re designed.
New expos added.
Minerals changed to final pattern.
Drastic terrain changes evident through out map.
Changes from 1.2:
Opened up, paths widened and added.
Minerals redone at mains and nats.
Minerals also redone at 12 and 6 positions.
Minor doodad changes.
Nats changed a bit.
Note: Im done making the minerals look pretty. They fit the terrain. This is a map not a beauty contest.

Changes from 1.1:
Upped back to 192x192
Number of minerals at start/nat changed
Nats totally redone, better protected
Entirely new mid due to map size.
Changes from 1.0:
Map started out as a 192x192. I changed to 192x128 because it was too much room.